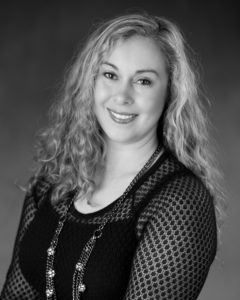 Casey began studying ballet and tap at the age of three. Shortly after, she added lyrical, hip hop, and jazz to her studies. Through her training, she has studied with professionals such as: Roman Jasinski, Chris Judd, and attended classes and summer workshops at The Broadway Dance Center, and Steps in New York City. Through her career she has accomplished numerous solo honors at the state and national level. Casey was a three-time NCA Dance All-American nominee and a two time NCA Dance All-American. She has earned multiple, half-time performances at prestigious College Bowl games. 

Casey graduated from Union High School, where she was a member of the pom squad for three years. Her senior year she was a member of the OSDTA state dance team, which consists of the top dancers from all over the state. Casey was a staff member with NCA Dance for two years in which she taught summer camps to various Oklahoma and Texas dance and pom squads. 

Casey has been teaching dance sixteen years, and coached local pom and dance teams for six years. Her choreography has been featured in state and national winning routines. She has choreographed for Dance Teams in Oklahoma, Texas, Missouri, and California. Likewise, she has honed her skills in the professional field as a member and choreographer for the Dallas Mavericks and Tulsa Talons. 

Through her years of teaching dance, Casey continues to have a love, passion, and enjoyment for dance. She strives to instill these characteristics in her students. Casey has taught at Jenks Dance Academy since 2003, and currently teaches many styles of dance for students, ages 2 to teen. 

Casey attended the University of Tulsa where she not only was a member and captain of Dance Team, but where she met her husband, Keithan McCorry. The couple has been married for eleven years and has two daughters Karis Benet and Kandra Elise.