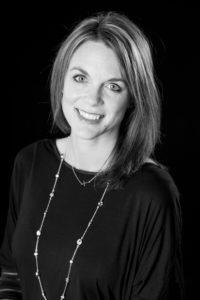 Jennifer Kaiser has a passion for sharing her love of dance with others. Even as a child, she knew dance would always be a part of her life!
Jennifer began dancing at the age of three. She continued studying dance for seventeen years and later performed as a professional dancer for three years. And since 2000, she feels she has been truly blessed to share her love of dance with young dancers from all over the Tulsa area.
Additionally, Jennifer has served as Choreographer for Discoveryland!'s award-winning productions of Rodgers & Hammerstein's OKLAHOMA! and "Seven Brides for Seven Brothers." She finds working with a National Cast of extraordinary performers to be both challenging and rewarding. Several of her dancers at Discoveryland! have gone on to careers on Broadway and with national touring companies.
Jenks Dance Academy had its beginnings seventeen years ago when Jennifer started teaching dance classes at Jenks Elementary Schools. She eventually opened a small one-room studio on Main Street in the City of Jenks. Then, six short years and two studios later (in the summer of 2006), Jennifer built a beautiful dance instruction facility with four studios.
Naturally, Jennifer is proud of her facility. But she is even more proud of her dance instructors. She sincerely believes a dance studio is only as good as its instructors. Consequently, she is committed to not only selecting the best-trained instructors; but more importantly, to select instructors who love children and exhibit good moral character.
Jennifer is grateful for the success of Jenks Dance Academy. And she thanks God for the unique opportunity to touch and make a difference in the lives of her young dancers.
Jennifer has been married to Chris Kaiser for seventeen years and they have been blessed with three precious sons – Christian, Colton and Cade and a beautiful daughter, Kayde Grace!